Add an excellent wellness service delivered to the comfort of your rooms: face and body rituals, aesthetic and healing massages.
We recreate an atmosphere of complete relaxation and take care of the well-being of your guests at your facilities. Trust it to our professionals. Choose them among those who operate in your area.
We use the best natural beauty products, face and body creams, salts, muds and oils.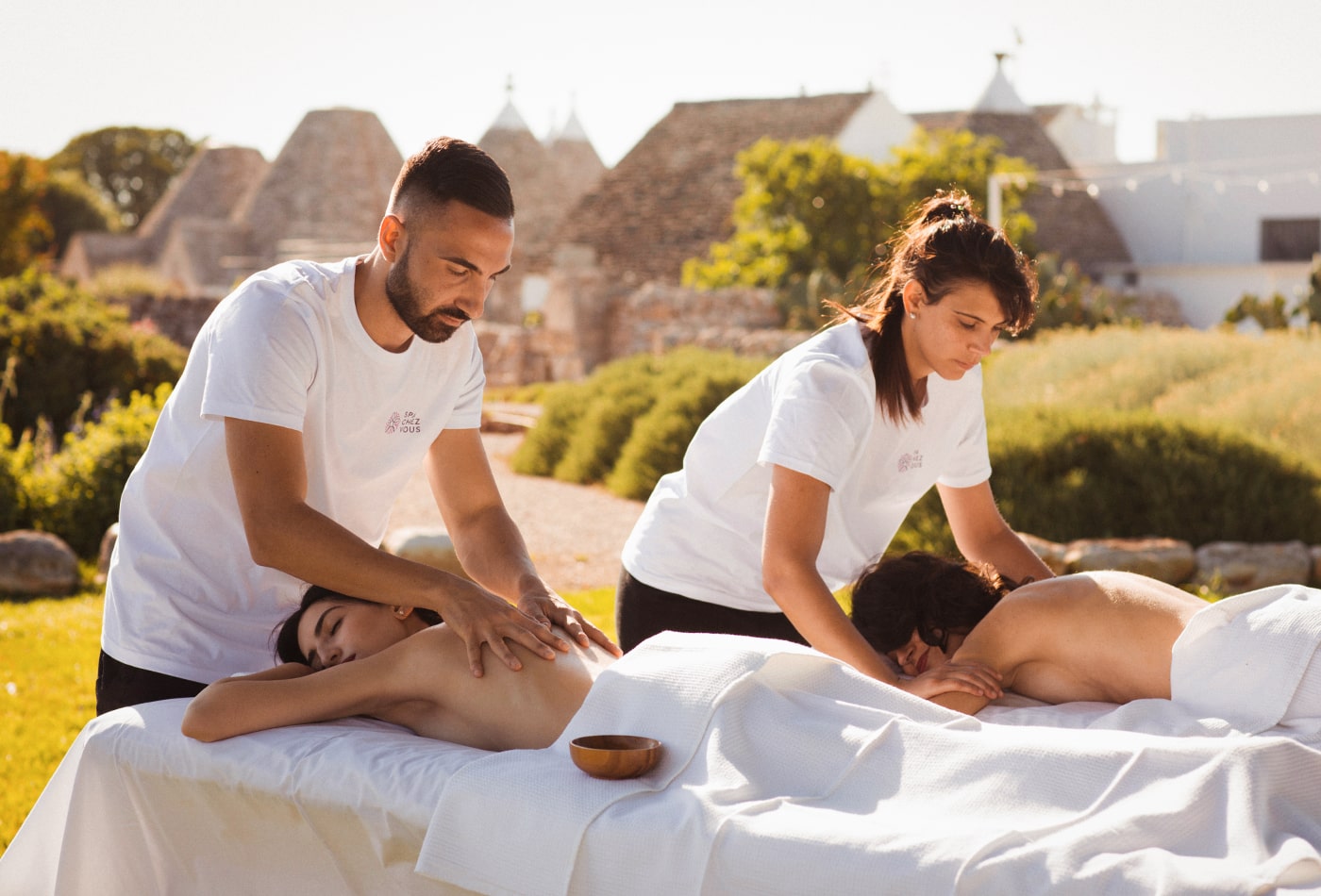 You will be able to offer your guests the best wellness, health and beauty treatments.
It will be easy to break away from a daily routine. Offer your customers personalised massages and treatments designed in collaboration with Spa Chez Vous.
Become a Spa Chez Vous partner now
Do you own or manage an accommodation facility, hotel, masseria or B&B?
Request our advice, offer services at discounted prices.